State-of-the-Art Eye Care
From Round Rock Eye Consultants
Round Rock's Leading Eye Doctor
With Dr. Joseph L. Meyer at the helm, Round Rock Eye Consultants brings you state-of-the-art eye care. Our eye care specialists are committed to your health and will work to make sure every patient's goals are met, every time. We're driven by the passion to serve our Round Rock community and provide its residents with an expert ophthalmologist to come to for all their vision care needs. Hundreds of patients rely on us to treat cataracts, glaucoma, macular degeneration and other eye-related health issues and our client base continues to grow every day.
Contact us today to discover why Round Rock Eye Consultants should be your first choice for eye care in Round Rock.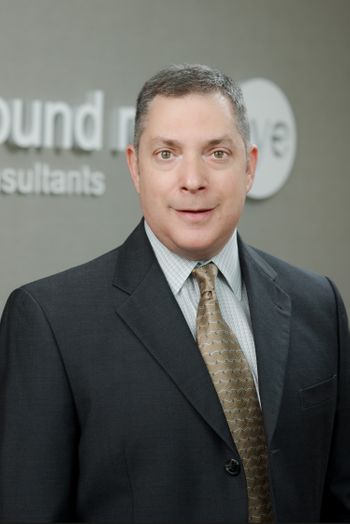 About Dr. Meyer
Dr. Joseph L. Meyer is committed to success in everything he does. When it came to creating an eye care practice, he knew that he didn't want to follow the current healthcare landscape where physicians aren't able to provide patients with the personalized care they need. Instead, Dr. Meyer wanted to do something different by creating a small private practice that is focused on providing patients with a high level of personalized, attentive service from both the physician and the support staff. This has been achieved while at the same time utilizing the most state-of-the-art technology to provide patients with the care they need.
Dr. Meyer takes pride in supporting the Round Rock community and aims to form a bond with each patient that will last for years to come.
​Our Eye Care Services
At Round Rock Eye Consultants, the focus is on you. Our eye care specialists will work tirelessly to understand your issue and your goals, then create a plan that will get you back on track for a lifetime of excellent eye health. As Round Rock's top eye care clinic, we aim to not only offer the highest quality services, but to also implement the most advanced technology. Additionally, our eye care specialists are focused on creating a comfortable atmosphere for every patient. We don't want people to avoid seeing an eye care specialist. We want each and every person with an eye condition to feel comfortable visiting our office and getting the care they need.

During a comprehensive eye exam, your doctor will perform a general screening for any potential eye problems or diseases. Before beginning an exam, you will be asked to provide your ophthalmologist with any information regarding your family's history with eye conditions. If anyone else in your family has had an eye disease, you may be more susceptible to them. We will perform test that will help us determine if issues are developing and if treatment is needed. These tests include:
Visual acuity

Color blindness

Ocular motility

Depth perception

Stereopsis

Retinoscopy

Refraction
These are just a few of the many tests that will be performed on your eyes, depending on your family's history and issues you are experiencing. Contact Round Rock Eye Consultants today to schedule your comprehensive eye exam.
Contact Lens Exams
Finding the right contact lense is one of the most important things you can do for your eye health. Dr. Meyer and his staff are experienced with lense fitting and will work with you until you have the best contacts for your vision and medical needs. Included with our lens fitting are contact lens trials and training. Our specialists will be able to fit you with either soft contact lenses, including toric and multifocal lenses, or gas permeable lenses. Below are some of the main benefits of wearing contacts over glasses:
Contacts conform to the shape of your eye meaning you'll have a greater field of view and won't experience any obstructions that you would with glasses.

Contact lenses are non-obtrusive and won't fall out.

They won't be affected by the weather

They're easier to keep track of
Cataract Exams
Inside your eye, you have a lens that refracts light and helps you see properly. If this lense becomes cloudy, it will make your vision, blurry, dull, or distorted. This is known as a cataract and can be treated at Round Rock Eye Consultants. However, before anything is done to correct your cataracts, Dr. Meyer will examine your eyes in order to determine which procedure is best for you.
Traditional cataract surgery is a safe and effective way of treating cataracts. This procedure involves making a small incision on the side of the cornea in order to remove the clouded lens. Then, through a process called phacoemulsification, a probe is inserted that will break off the lens in order for it to be removed. After this, the intraocular lens is inserted and your eye will heal naturally.
Laser-assisted femtosecond cataract surgery has a similar recovery time as a traditional cataract surgery, however, the way the incision is made is different. With a laser-assisted procedure, your surgeon will use software to create a 3-D image of your eye called optical coherence tomography. The laser will then help with the incision process and removing the clouded lens.
Multifocal & Toric Intraocular Lens Surgery If you're a cataract patient, there are a lot of options out there for you. Usually, a monofocal lens will be put in the eye after removing the cloudy lens which helps the eye focus correctly again.
Although monofocal lenses work well, there are some downsides to using them: it won't focus on more than one distance and doesn't fix astigmatism. This means that your eyes will have increased curvature resulting in blurry vision. To avoid these problems, you'll need to get either multifocal or toric IOLs. Multifocal IOLs will be able to focus at any distance. Toric IOLs will correct corneal astigmatism. Speak to your eye specialist today to learn more about these IOLs and which one will work best for you and your condition.
When you come to Dr. Meyer at Round Rock Eye Consultants, he will work with you to understand the issues you're facing and determine which procedure will be best for you.
Diabetic Exams
Diabetes can be extremely harmful to your eyes. Patients with diabetes may experience damage to blood vessels in the retina, commonly called diabetic retinopathy. In addition to this, diabetes can increase your risk of developing glaucoma and other eye conditions. Diabetes can have both short- and long-term effects on your eye health, so it's important to see an ophthalmologist sooner than later for an evaluation and to see if you are at risk. Round Rock Eye Consultants works with several retina specialists and may refer you to one if the issue is serious.
Glaucoma Screening
Glaucoma is a disease where fluid builds up in your eye, increasing pressure and leading to a gradual loss of vision. Although this disease is usually inherited, other conditions like diabetes can increase your risk of getting it. If treated early, glaucoma can be prevented and won't cause any serious damage to your eyes. Primary open-angle glaucoma is the most common type and happens slowly. For people over 60, it's important to have regular eye exams in order to catch this form of glaucoma in its early stages before permanent damage is done.
Angle-closure glaucoma is another form of glaucoma that can occur slowly, but lead to permanent vision loss if it's left untreated. Below are some of the signs you may have angle-closure glaucoma:
Blurry vision

Eye pain

Rings or halo shapes around lights

Headaches
Macular Degeneration Exam
Macular degeneration is one of the leading causes of vision loss. More than 10 million Americans have this condition which results when the central part of the retina begins to deteriorate. Since the macula is responsible for collecting detailed images in the center of your eye, your sight will be severely impaired, preventing you from functioning normally. Since the rest of the retina is still working, you will have peripheral vision.
Dry (non-neovascular) macular degeneration is the most common form of the condition and can be treated more easily. In order to diagnose this form of macular degeneration, your doctor will search for yellow spots around your macula called drusen. Dry AMD (age-related macular degeneration) usually happens slowly in old patients, but can lead to geographic atrophy (GA) if left untreated.
Wet (neovascular) macular degeneration is very uncommon, making up only about ten or fifteen percent of the cases of AMD, and about ten percent of wet macular degeneration cases advance to a more damaging form of the disease. In this condition, blood vessels grow under the retina and leak fluid and blood. This can cause permanent damage to retina cells that die off and create blind spots in the central part of your vision.
Causes Of Macular Degeneration
There are a number of causes of macular degeneration that you should be aware of. If you have any question about these, you should speak with your eye doctor.
Aging: your risk of getting macular degeneration increases with age making aging one of the leading causes of macular degeneration. Approximately one in three seniors over the age of 80 has AMD.
Inactivity: obesity and inactivity in later stages of life more than double the risk of developing macular degeneration compared to people who maintain an active lifestyle. It's recommended that seniors try to maintain an active lifestyle in order to avoid this.
Smoking: According to studies done by The British Journal of Ophthalmology, smoking is a direct cause of about 25 percent of AMD cases. In addition to this, living with a smoker nearly doubled the risk of developing AMD.
Genetics: As with many eye-related conditions, AMD can be hereditary. This can also determine how severe the condition will be.
To learn more about the causes and prevention of macular degeneration, contact our eye experts at Round Rock Eye Consultants, we'll work closely with you to understand the issues you're having and perform the proper tests and examinations in order to diagnose your condition and present you with a solution. Contact us today to set up an appointment.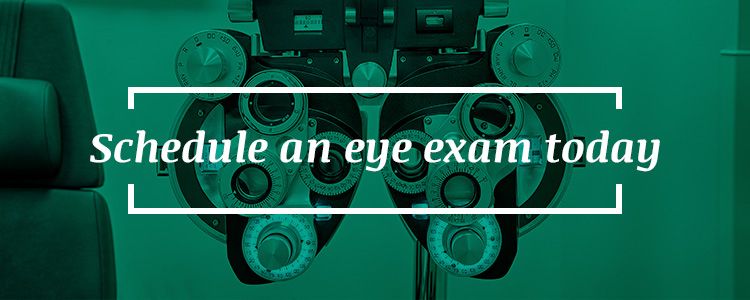 When should you see an ophthalmologist?
Now that you have an idea of what our ophthalmologists do here at Round Rock Eye Consultants, you're probably wondering when you should come see us about your eye health. The simple answer is: anytime you're experiencing problems with your vision or if you're in pain that you think may be related to an eye condition or disease. However, if you're trying to cut down on doctor visits, we'll give you a few tips to know when to visit us.
If your family has a history of eye problems like glaucoma or cataracts, you may be more susceptible to eye health issues. You'll want to see an ophthalmologist as soon as possible and discuss the issues your family has had. Your eye care specialist will help you figure out ways to prevent these issues in the future.
If you have diabetes, you're at a higher risk to develop eye conditions earlier in life. Along with regular visits to the doctor, you should plan on scheduling an appoint with an ophthalmologist to catch these issues before they become serious.
If you've had an eye injury or disease before, you should continue to see your ophthalmologist in order to prevent these issues from recurring.
If you're over the age of 60, you have a much higher risk of developing eye diseases. Although eye issues can't always be prevented in seniors, early treatment can be used to delay or mitigate the damage.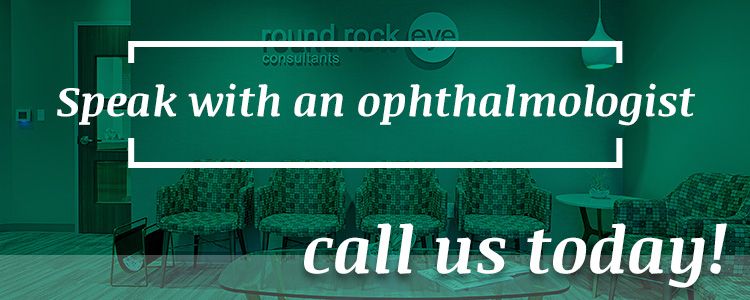 Contact An Ophthalmologist Today
If you've decided that it's time to see an ophthalmologist, contact your local eye experts in Round Rock. At Round Rock Eye Consultants, we're always ready to help our patients diagnose eye issues early and take steps to eliminate the issue before it gets too bad. Contact us today to set up an appointment.