State-of-the-Art Eye Care
From Round Rock Eye Consultants
Our award-winning Round Rock ophthalmology practice is now participating in clinical research. Dr. Joseph Meyer is committed to helping advance the field of ophthalmology by participating in clinical trials.
What is a clinical trial?
The World Health Organization (WHO) definition for a clinical trial is: 'any research study that prospectively assigns human participants or groups of humans to one or more health-related interventions to evaluate the effects on health outcomes'.
These clinical trials allow our practice to stay at the leading edge of new therapies and treatments. Our patients' participation in these research studies allows us to glean knowledge that can have a far-reaching impact on clinicians and patients, alike.
Our clinical studies provide a very unique opportunity for our patients should they choose to participate. The studies are conducted according to a very careful and thorough process. The study visits are different and distinct from your regular doctor appointments, due to its investigative nature. These distinctions are clearly explained at the time of enrollment when patients indicate an interest in participating in a study, and throughout the study.
As with any of our services, if there are ever questions please don't hesitate to ask!
CURRENT ACTIVE CLINICAL RESEARCH STUDIES
CURRENT ACTIVE CLINICAL RESEARCH STUDIES
PTOSIS - (We are no longer accepting candidates for this study)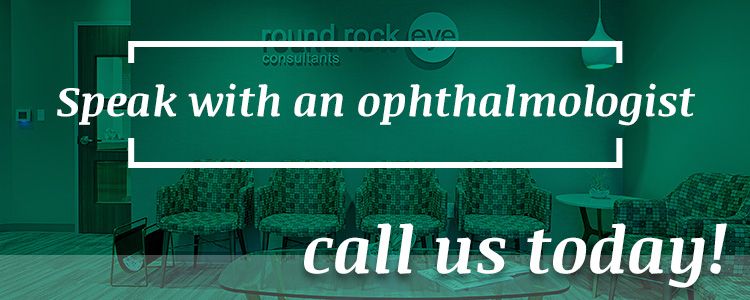 Contact An Ophthalmologist Today
If you've decided that it's time to see an ophthalmologist, contact your local eye experts in Round Rock. At Round Rock Eye Consultants, we're always ready to help our patients diagnose eye issues early and take steps to eliminate the issue before it gets too bad. Contact us today to set up an appointment.