State-of-the-Art Eye Care
From Round Rock Eye Consultants
Our mission is to offer the best possible eye care in Round Rock, through a warm, friendly environment, staffed with a compassionate, knowledgeable staff. As Round Rock's award winning eye doctor, we offer the latest state-of-the-art eye surgery options and strive to make your visit pleasant and efficient.
Our team of eye care professionals is dedicated to serving our patients; not just for an eye exam--but for the long and healthy life of your eyes. We are committed to creating an enduring relationship as your eye care providers, neighbors, and friends. Welcome to Round Rock Eye Consultants.
Meet the Round Rock Eye Consultants Team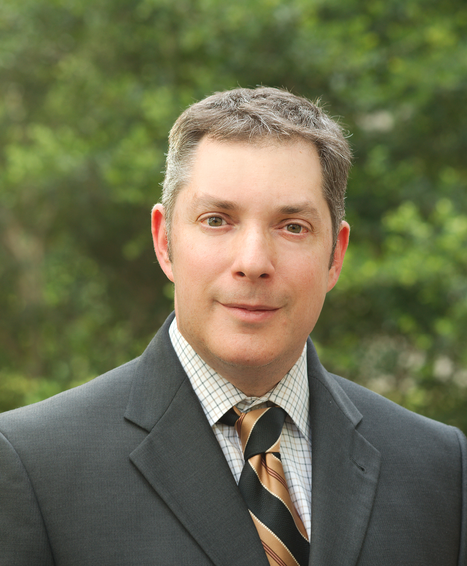 Dr. Joseph L. Meyer
Diplomate, American Board of Ophthalmology
Dr. Joseph Meyer is an award-winning ophthalmologist and a third-generation Texan.
Dr. Meyer grew up in Dallas but quickly fell in love with Central Texas when he moved to Austin to attend The University of Texas. After graduating college, he went on to earn his medical degree with high honors at Baylor College of Medicine in Houston in 1993. Although he enjoyed learning about all aspects of medicine, Dr. Meyer realized that ophthalmology was the field he wanted to spend his life practicing.
After an internship in Internal Medicine, he began his residency in ophthalmology at the prestigious Casey Eye Institute in Portland, Oregon. After completing the three year residency, he finished with a final year as Chief Resident. Oregon was a wonderful experience but Dr. Meyer and his wife, Theresa decided to return home to their Texas roots and be closer to family. In 1998 Dr. Meyer joined a comprehensive ophthalmology group practice in Central Texas, based out of Round Rock and Taylor.
For the last seventeen years, he has honed his clinical and surgical skills and developed a strong bond with his patients, as well as the local community. He prides himself on establishing a relationship with each and every patient, spending extra time interacting and connecting with them. Excellent medical care requires a solid foundation based on a physician's ability to listen and understand a patient's issues. For Dr. Meyer, the best compliment is when a patient refers a friend or family member. As a result, he treats, not only families, but generations of patients.
Dr. Meyer wishes to provide patients with a high level of service; from both the physician and the eye care center's support staff. In keeping with this goal, Dr. Meyer founded Round Rock Eye Consultants, a private practice where the focus is on the individual; with a mission to provide the highest level of medical care that each patient deserves.
His goal is to develop lifelong relationships with his patients and their families, while providing thorough and personalized eye care.
Dr. Meyer is board certified by the American Board of Ophthalmology and is a member of:
Travis County Medical Society

Texas Medical Association

Austin Ophthalmological Society

Texas Ophthalmological Association

American Academy of Ophthalmology
When he's not working, Dr. Meyer enjoys hiking, biking, and reading. He is married to Dr. Theresa Pham, and they have twin daughters.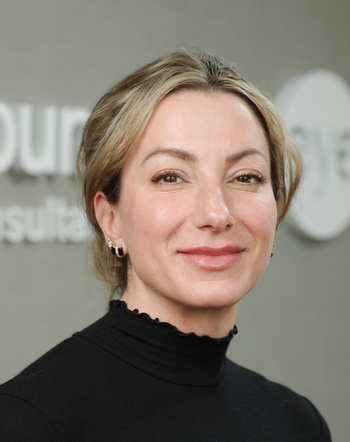 Nada Strother
Practice Manager
Certified Ophthalmic Assistant
Nada has been working side by side with Dr. Meyer since 2005, and has truly found her passion working in the Ophthalmology community. Born and raised in Minnesota, Nada found her way to Texas after serving 6 years in the United States Air Force. The skills and devotion instilled there helped translate well into providing the highest quality of patient care.
She fills her spare time with family and friends, and loves living in a city that values the companionship of her fur-babies as much as she does! She enjoys CrossFit and being outdoors as much as possible. You can usually find her with a rescue or foster dog by her side.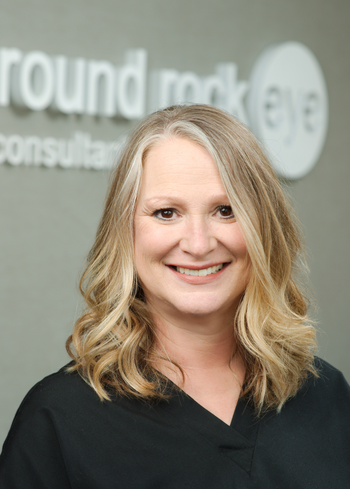 Jodi Kovar
Certified Ophthalmic Assistant
Jodi started working in Ophthalmology in 1986. She feels that working with Dr. Meyer caring for patients and their vision is a very rewarding career.
Jodi is from Williamson county, having grown up in Georgetown. Today she and her husband live in Jarrell and have raised two wonderful children, and are excited to be welcoming their first grandchild. Jodi loves spending time with her family and enjoys listening to Texas Country Music.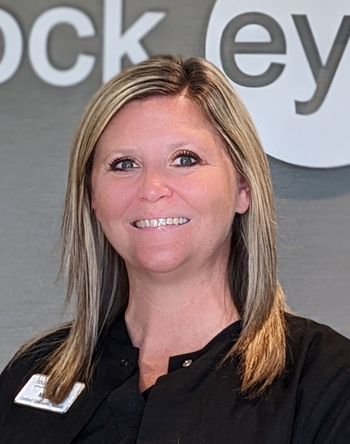 Mollie Vineyard
Certified Ophthalmic Assistant
Mollie is a fabulous Certified Ophthalmic Assistant who brings over 14 years of experience to the RREC team. Mollie has a passion for Ophthalmology and truly enjoys providing the highest level of patient care.
She was born and raised in Victoria, Texas but now calls the Austin area home! When Mollie is not at RREC, you can find her spending time with her family. She loves being outdoors, especially hunting and relaxing at her parents farm.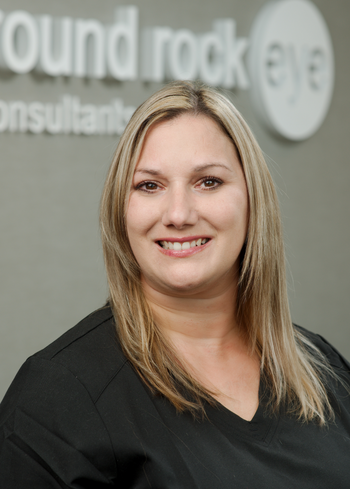 Tanya Vela
Administrative Assistant
Tanya enthusiastically joins the Round Rock Eye Consultants team, bringing 14 years of medical experience with her. Of those 14, her last four years have been focused on Ophthalmic care. While proficient in multiple aspects of Ophthalmic medical care, she also has a knack for the front office and business roles as well. Patient care is always her focus, and she knows that a well rounded medical practice needs devoted help on both sides of the table.
Tanya has lived in the Austin area since 2002, originally hailing from Beaumont. When she isn't aiding in the medical care of Round Rock residents, Tanya loves spending time with her family and close friends, discovering new things about our great city every day.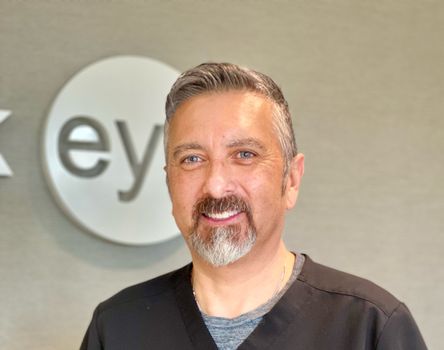 Jay Gonzalez
Administrative Assistant
RREC welcomes Jay and his 40 years of customer service experience to the team! Jay truly finds it rewarding to help people, especially using his bilingual skills. He is fluent in Spanish and has been a huge asset in assisting our patients.
Jay is originally from South Texas and has resided in the Austin area for over 36 years. In his spare time, Jay enjoys working on his dream home that was built in 1900. He shares this wonderful home with his fiancé and his 4 dogs and 4 cats! He also loves dancing and when time allows, he heads to Downtown Austin for some fun.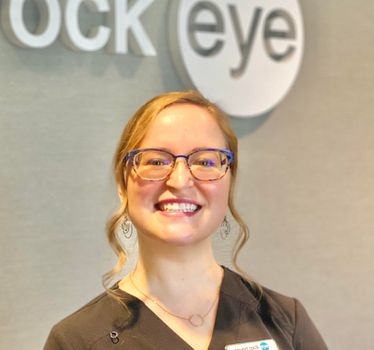 Amelia Harvey
Ophthalmic Assistant/Administrative Assistant
Amelia joins the RREC team with over 14 years of Certified Optician experience. Amelia truly enjoys the customer service field and is proud to have a career that helps our community see better and live happier. She loves connecting with patients and always has a smile on her face!
Amelia has lived between Texas and Louisiana all her life until she finally settled in the greater Austin area in 2011. She enjoys the food and music from both cultures. (Mostly the food!) In her spare time, she enjoys taking her dog Truly to local dog parks or playing cards with her wife at nearby coffee shops.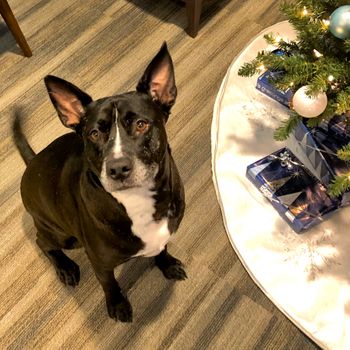 Lincoln Strother
Office Assistant and Morale Booster
Lincoln joins the fabulous RREC team with little to no office skill set. What Lincoln lacks in experience he makes up for with tail wags and hugs. Lincoln has had a rough past and is very grateful to be given this job opportunity and a new lease on life. He can be found at the front desk greeting patients with a smile or slacking on the job sleeping under Mama's desk.