State-of-the-Art Eye Care
From Round Rock Eye Consultants
Multifocal & Toric Intraocular Lens Surgery
There are many options for lens replacement in the cataract patient. Traditionally, a monofocal lens is placed in the eye after the cloudy lens is removed. This functions to help the eye focus clearly again.
While results with a monofocal lens are excellent, there are some limitations to this lens: it does not focus at more than one distance, and does not correct astigmatism, which is where the eye has increased curvature in the cornea and/or lens, causing blurred vision. In order to correct these problems, we offer multifolcal and toric IOLs. Multifocal IOLs are able to correct for distance, intermediate, and near vision.
Dr. Meyer implants both Tecnis and Restor multifocal lenses. Toric IOLs are able to correct corneal astigmatism, and this option may be offered to you in an effort to improve your uncorrected distance vision. These IOLs may be used in conjunction with laser-assisted cataract surgery to further refine your vision. Your physician will help you decide which surgical option and IOL are right for you.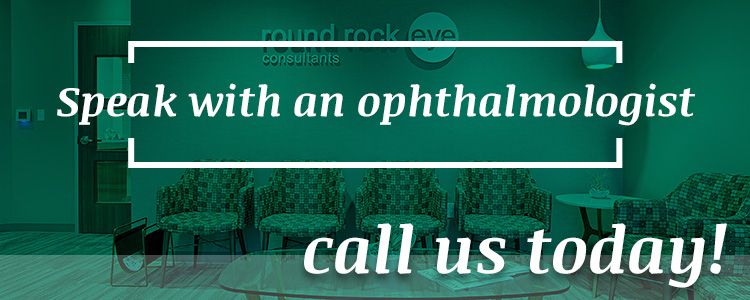 Contact An Ophthalmologist Today
If you've decided that it's time to see an ophthalmologist, contact your local eye experts in Round Rock. At Round Rock Eye Consultants, we're always ready to help our patients diagnose eye issues early and take steps to eliminate the issue before it gets too bad. Contact us today to set up an appointment.