What Is Allergic Eye Disease?
Also known as allergic conjunctivitis, allergic eye disease refers to an inflammation of the conjunctiva. This is the membrane that covers the eyeballs and the insides of the eyelids. This inflammation is triggered by pollen, mold spores, and other allergens causing the eye to become red, swollen, watery, and itchy. Allergic conjunctivitis is a fairly common condition. It occurs mainly during hay season due to the abundance of allergens. AED is rarely debilitating to the eye, but can cause major discomfort.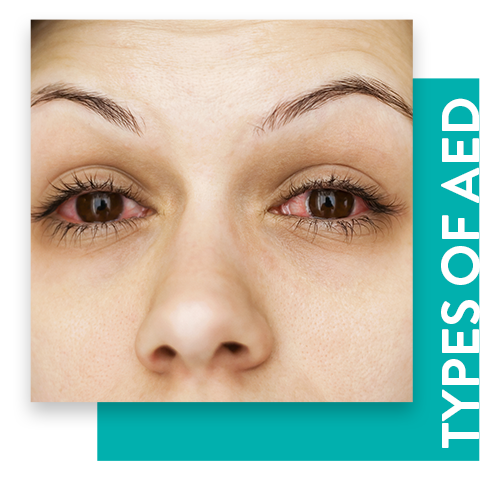 Types of AED
There are two main types of allergic conjunctivitis. It can either be acute or chronic, depending on the severity of the condition.
Acute allergic conjunctivitis: Acute allergic eye disease is short-term and only occurs during allergy season with symptoms such as itchy eyes, swelling, and a burning sensation.
Chronic allergic conjunctivitis: This is a less common, but milder case of allergic eye disease. It is not seasonal, so it can occur at any time of the year. Chronic allergic conjunctivitis occurs due to the response of the eye to allergens such as dust, some food, animal dander, and so on.
Specialized Eye Care for All Your Needs

Committed to Our Customers

Patient-Focused

Personalized Services

Thorough Exams
Causes and Risk Factors
Allergic eye disease can affect anyone, regardless of age or gender. However, it is more common in young adults and children. People who are prone to allergies are more likely to have allergic conjunctivitis. The inflammation is caused by the release of histamine as your body attempts to get rid of a perceived threat. Some of the foreign invaders that can trigger allergic eye disease include:
Dust
Mold spores
Pollen
Animal dander
Some chemical scents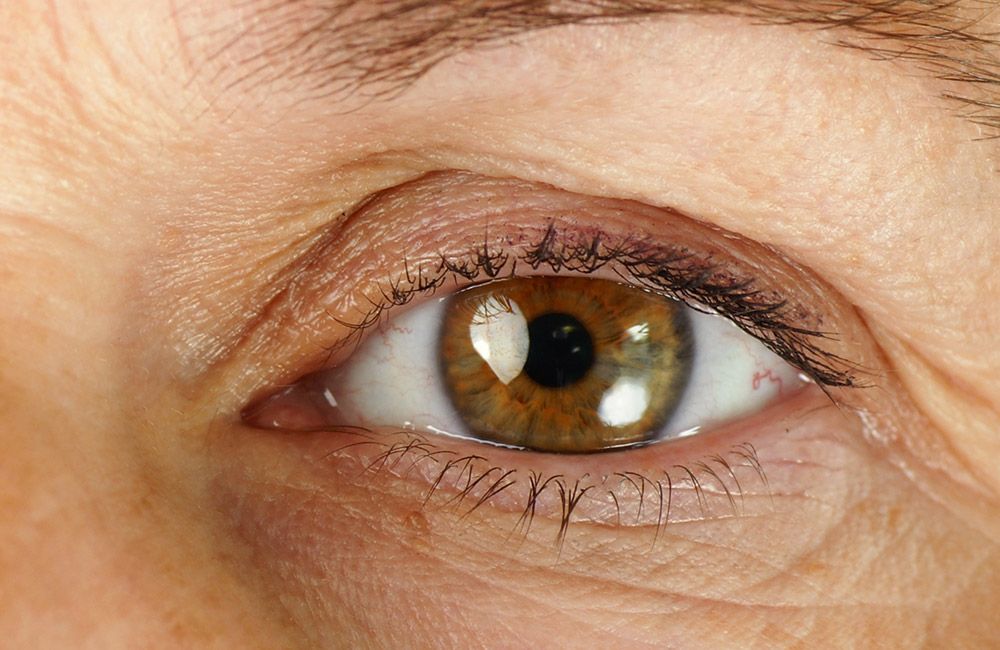 Get Treatment Today
Prompt treatment for AED is critical to ensuring your vision is optimal and that your daily life isn't affected. Our team of eye specialists at Round Rock Eye Consultants have the experience, skills, and knowledge necessary to help! Reach out to us today.
How Is AED Treated?
Most cases of allergic eye disease are mild and home remedies are typically recommended to manage the irritation until symptoms subside. However, more adequate care may be needed for more troublesome cases. Your Round Rock ophthalmologist will examine your eye and recommend treatment based on your allergy history. The following treatment options may be recommended:
Eye drops to shrink inflamed blood vessels
An OTC antihistamine to block the release of histamine
Steroid or anti-inflammatory eye drops
Call your Round Rock eye doctor for appropriate treatment for allergic conjunctivitis. Note that inflammation may be caused by other conditions rather than allergies, which is why a consultation is often recommended.